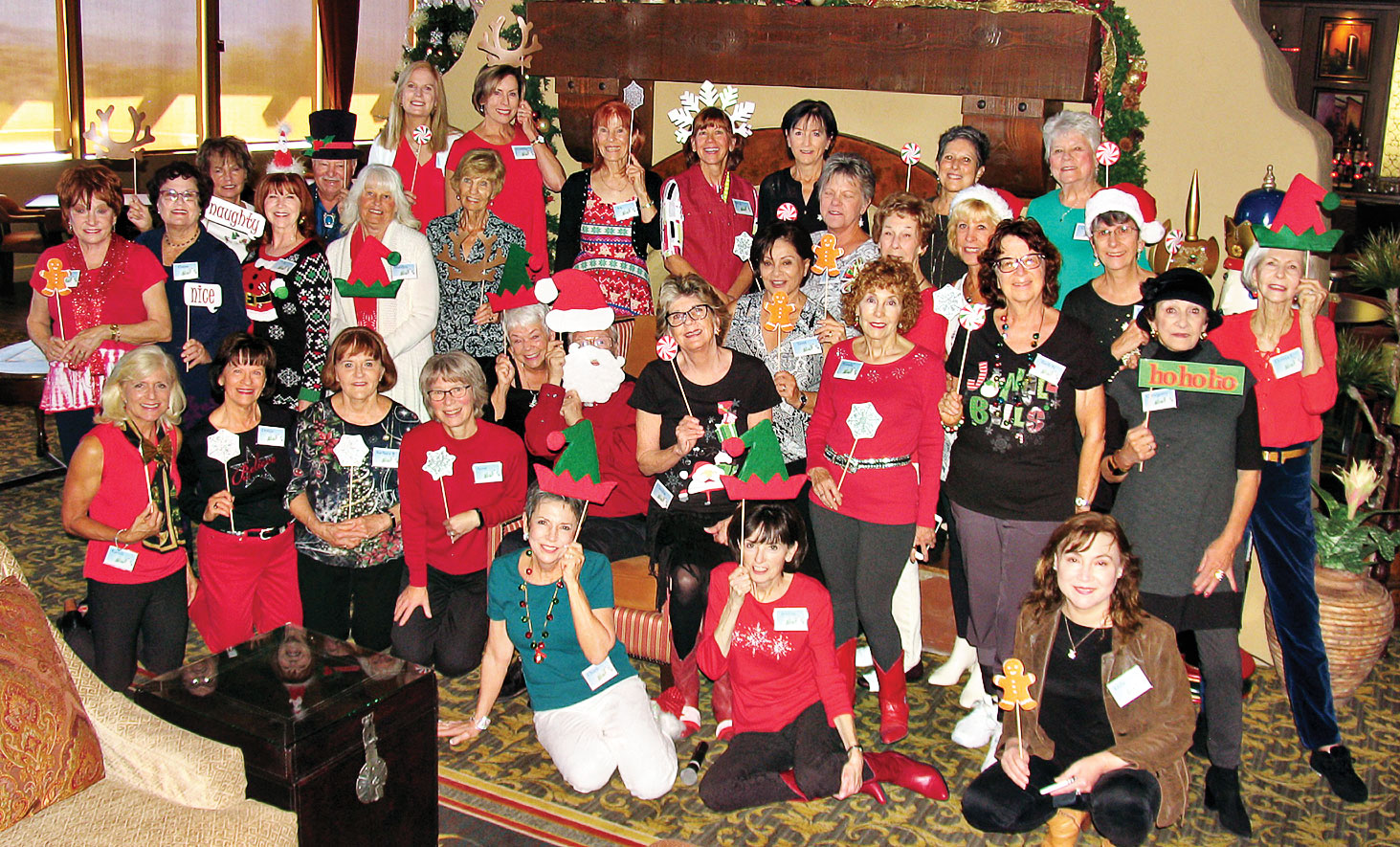 Sue Robisch
T'was just before Christmas when down in the 'Brooke
The Vermillion Room glistened with a festive holiday look.
The tables were covered with bright red and green,
Poinsettias and holly wreaths set a welcoming scene.
Then out on the dance floor who should appear
Those SaddleBrooke Line Dancers filled with holiday cheer.
The wonderland music was lively and had a great beat
For dancers so sprightly and quick on their feet.
All that dancing and prancing called for a rest,
So off to our tables for a veritable fest.
Smoked cremini mushrooms or braised beef short ribs,
Or salmon niçoise salad – all remarkably delicious (no fib).
Kudos to the chef, I really must say!
For the perfect ending, yummy crème brulee.
Then back to the dance floor 'til Santa came round,
Some laughter, confusion, Ho! Ho! not a sound!
Let's have a picture, said the jolly old gent,
We gathered 'round Santa – snowflakes, reindeer and elves.
The picture was snapped,
Then one little elf, was she naughty or nice?
We saw her kiss Santa not once, but twice.
All this holiday fun was orchestrated by our social chairs, Jeanne and Charli. Good job!
If you love to dance and want to join the fun, check out our website at www.sbldc.weebly.com or contact Dorothy Wood at [email protected]